2022 Colouring Competition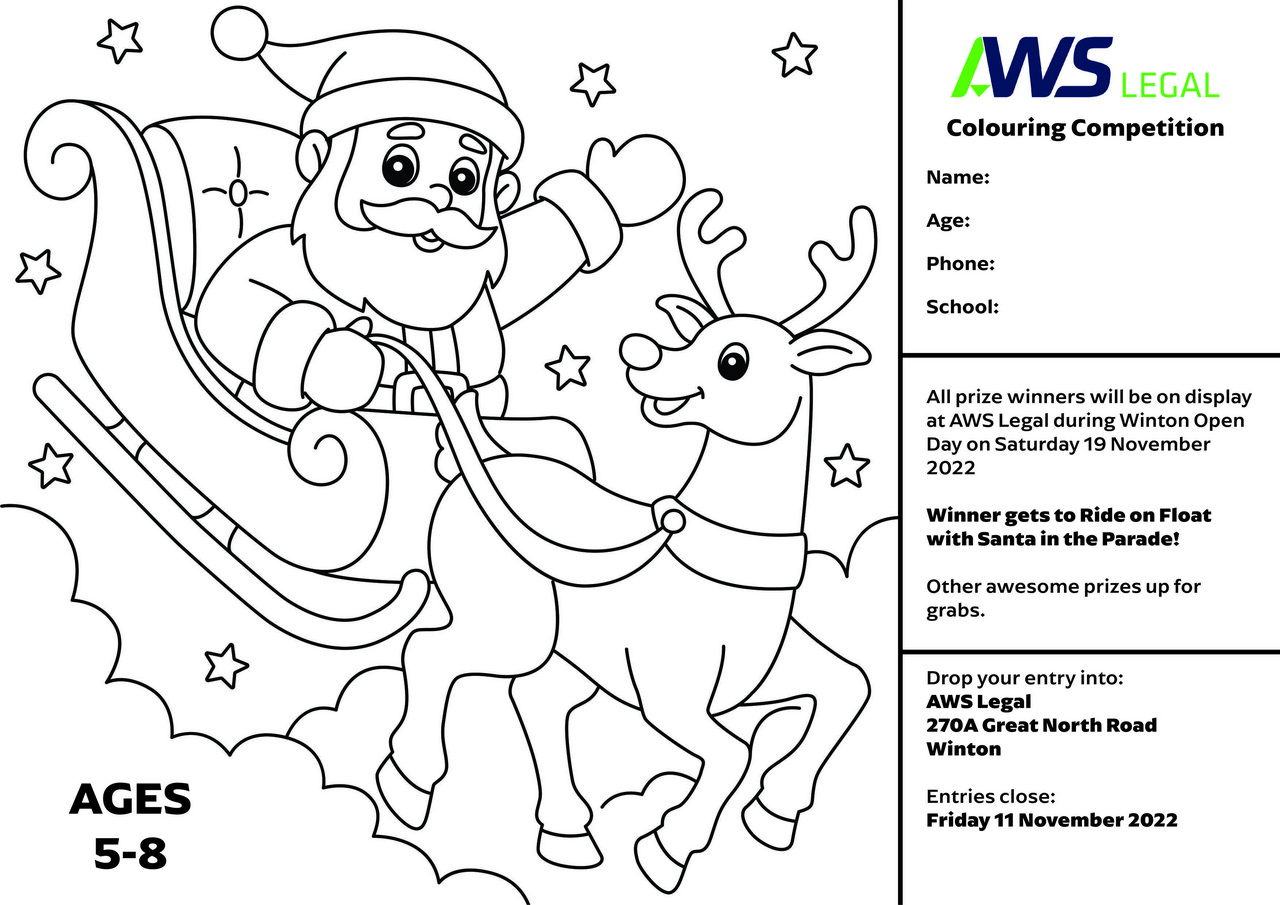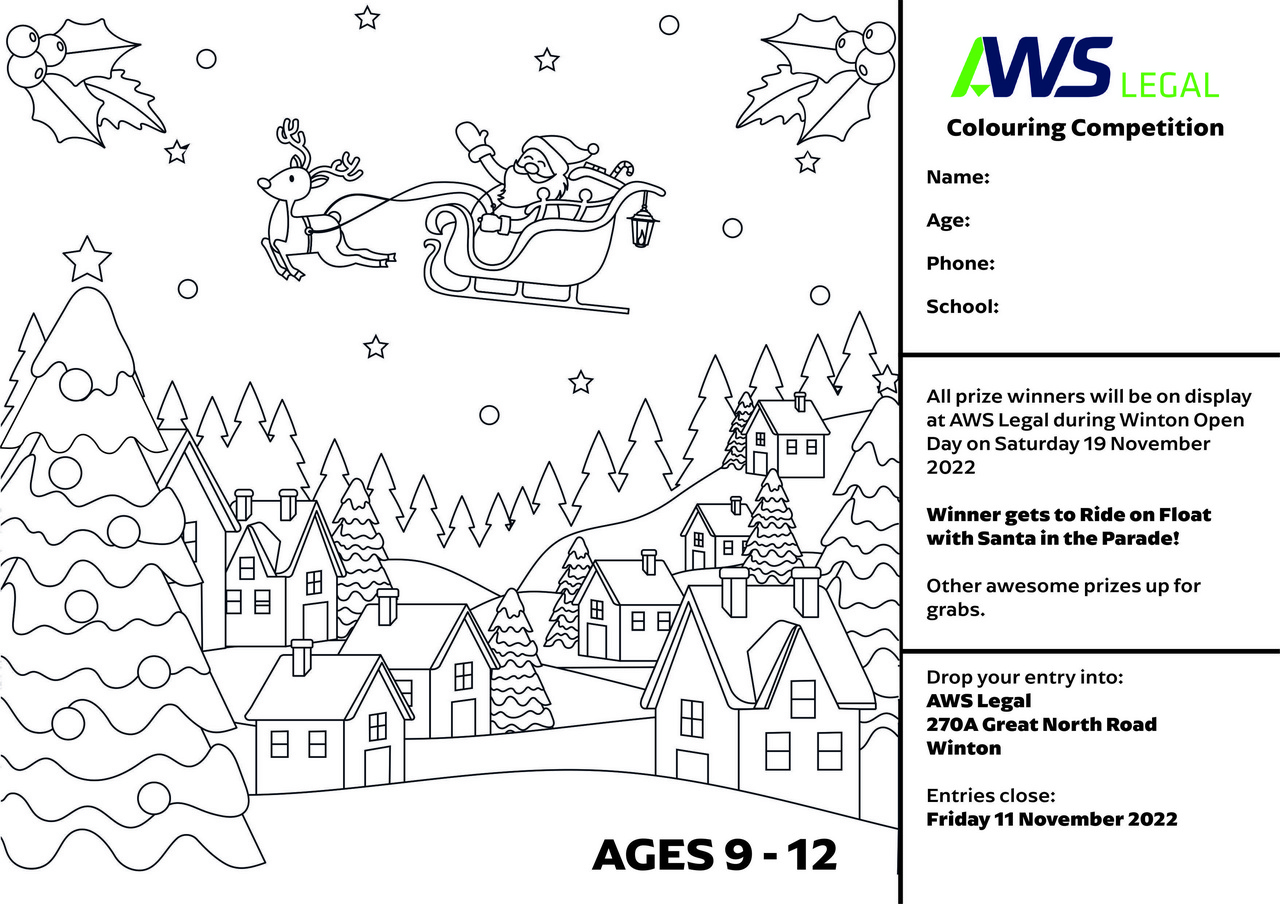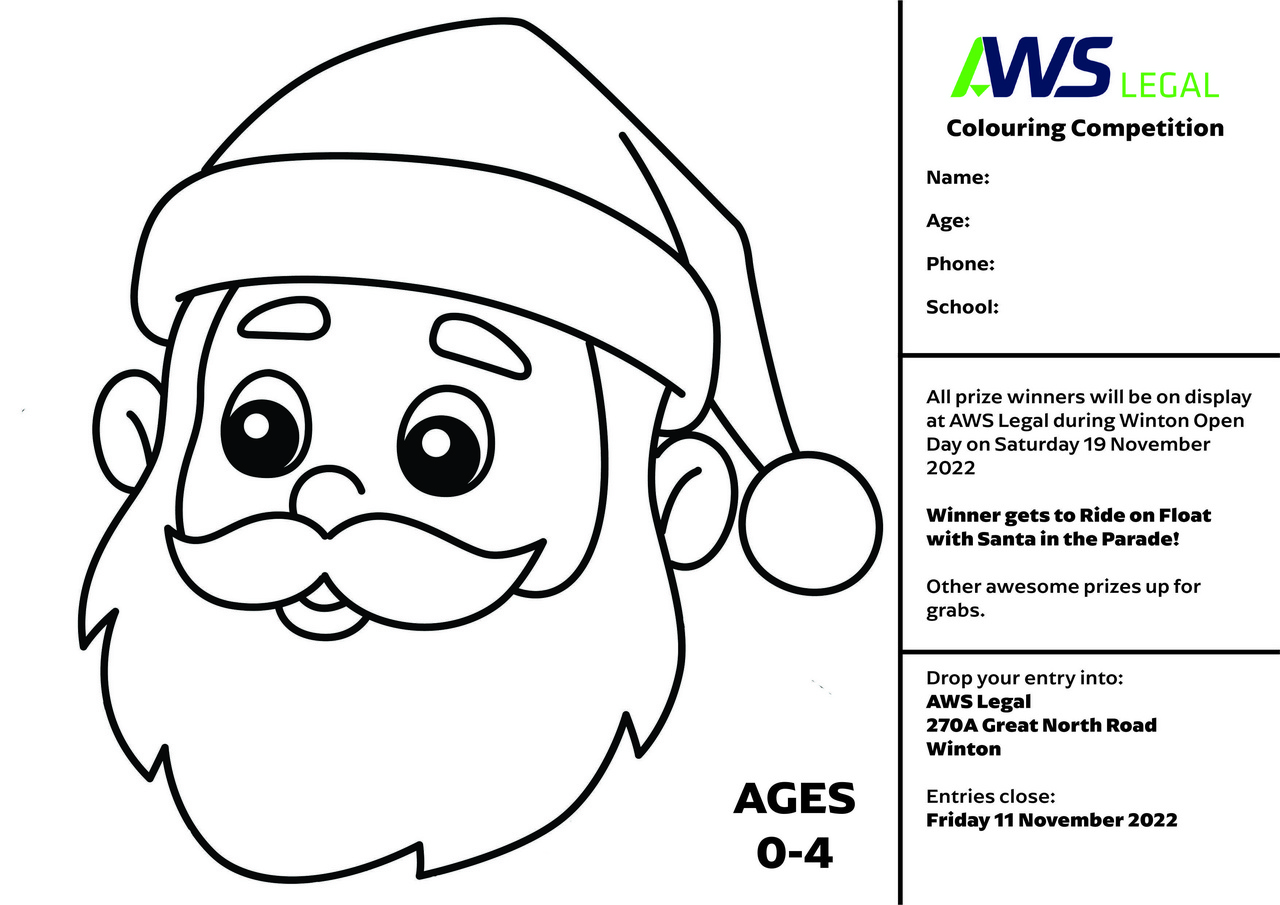 Print out the Colouring Competition to enter. Winner gets to Ride on Float with Santa in the Parade on Winton Open Day!
All prize winners will be on display at AWS Legal during Winton Open Day on Saturday 19 November 2022.
Other awesome prizes up for grabs.
Drop your entry into: AWS Legal 270A Great North Road Winton
Entries close: Friday 11 November 2022
Print the jpgs above, or download the pdf here
2022 Colouring Competition Age 0-4
2022 Colouring Competition Age 5-8
2022 Colouring Competition Age 9-12