Centre Bush Book Swap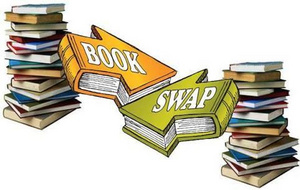 CENTRE BUSH BOOK SWAP

A book swap will be available to use from
Monday 13 May outside Noel Brinsdon workshop (where NO.8 Gallery was located).
The cabinet will be located to the left of the Gallery door outside under the veranda.

This is for anyone who loves a good read to donate any books or magazines they have read and take A book away for free. Children's books welcome.

CONTACT: Barbara Stirling on 03-2360758
EMAIL: barbara.stirling@xtra.co.nz
Barbara will be overseeing this for 3 months to see how it goes.