St John Needs You!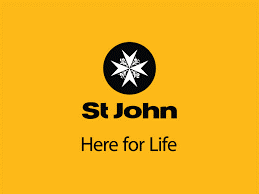 Are you ready to make a difference in your Community?
Are you looking for a rewarding volunteer role?
Volunteering as an Ambulance volunteer is a big commitment that is extremely rewarding. By working on an ambulance your role is quite varied but the focus is always on providing quality care to patients. You will have a desire to help people in a compassionate and professional way, embracing the diversity our communities offer, be committed to continuous learning and training, and display St John's core values…….
St John Winton is looking for more volunteers to be part of our excellent and vibrant team of ambulance officers.
Contact: Juon Schoen – Station Manager on 032361027 or mobile 027 5909480 Or come in and have a chat in the station on Brandon Street, Winton.