We are Back!
After a few weeks of uncertainty surrounding the Covid-19 virus and our town being sent into lockdown, we are now starting to see some normality with our local businesses being able to start re-opening next week. Our next newsletter will outline what our businesses can offer.
If you arent currently a subscriber you can sign up free here : http://www.winton.co.nz/subscribe
Winton market on Saturday
The first Winton Community Market for 2020 is on this Saturday. Take a browse around the lovely items on offer in the comfort of the Presbyterian Church building on Meldrum Street. 10am to 1pm. An on-site cafe offers a nice cuppa and traditional scones for only a few dollars. Grab a few friends and have a wander.
Farm Jam on tomorrow!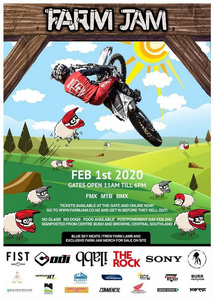 Alrighty team, tomorrow's the big day and it's shaping up to be a ripper! Here's what you need to know about Farm Jam 2020.
📍Address is 738 Otapiri Gorge Road, Winton. The venue is sign-posted from Centre Bush and Browns.
❗️Gates open 11am-6pm.
💲 Tickets are $40 per adult, $20 per child 5-12 years, $100 per family (2 adults 2 kids). You can buy these through www.farmjam.co.nz or at the gate. Correct change for gate tickets is much appreciated.
🙌🏼 Under fives are FREE!
➡️ FMX will begin about 1pm (weather dependent), followed by the MTB (3pm) and BMX (4pm) comps.
🚘 Parking is in the paddocks across the road from the venue. As with previous years there'll be Scammell Honda ATVs ferrying people up the hill to the main area if you need of lift.
🌭: Plenty of food and drink vendors are on-site, with Blue Sky Meats dishing out fresh-as Frew Farm lamb. YUMM! 🤤
😜: Exclusive Farm Jam merch from ilabb and Fist Handwear for sale on site.
❌ No dogs, glass (cans are OK) or bad attitudes.
Rad, see you all tomorrow! 🤘🏼🤘🏼
Winton Wide Garage Sale : registration open!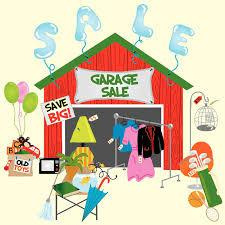 Registrations for the Winton Wide Garage Sale Day on Sunday 23rd February are now open. You can download a copy of the registration form via this link : Winton Wide Garage Sale 2020' registration closes 19th February.
Thank you from the Winton Volunteer Fire Brigade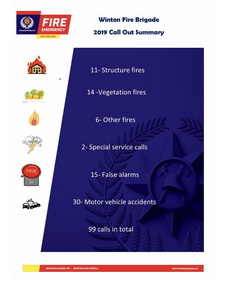 The Winton Volunteer Fire Brigade would like to take this opportunity to thank the locals of Winton & the surrounding Districts for their ongoing support & generosity during a busier than normal 2019 year.

If you live & work in Winton and you think you have what it takes to become a volunteer firefighter then we want to hear from you.
Contact Chief Fire Officer
Stephen Milne - 0272287112
Or go to the Fire and Emergency NZ (FENZ) web site, under Volunteers & follow the links!

The image is an over view of the year.
Winton Community Newsletter
Welcome to December! You can find out what's been happening in our great little town by downloading our latest monthly newsletter via this link : December 2019 Winton newsletter .
Subscribe to our newsletter
We have a fantastic monthly newsletter that gets emailed direct to you on the first of every month. It's free to receive and full on information relating directly to Winton. You can subscribe via this link: http://www.winton.co.nz/subscribe
New business opens in Winton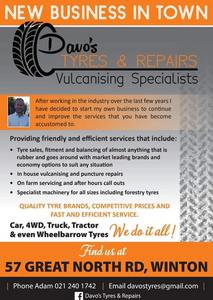 Welcome to New business "Davo's Tyres & Repairs" who have just opened at 57 Great North Road. See Adam and the team for all your tyre needs. Phone 0212401742 or email davostyres@gmail.com