Winton Boomerang Bags Working Bee!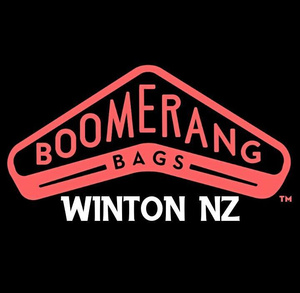 WINTON BOOMERANG BAGS WORKING BEE
Boomerang Bags is a grassroots, community driven movement tackling plastic pollution at its source. Volunteers from all walks of life get together to make re-useable 'boomerang bags' using recycled materials, as a means to provide a sustainable alternative to plastic bags.The bags are given away to friends, family, colleagues, bagless strangers and so on, as a plastic bag alternative that can be used and reused, or passed on to others in need. More can be read about the Boomerang bag movement at https://boomerangbags.org/
We will be having our first working bee on SATURDAY 8TH SEPTEMBER at the Presbyterian Church hall in Winton from 10am to 3pm. We will have a variety of jobs that people are able to help with (sewing, cutting, sorting, ironing etc). You do not have to stay all day. If you only have a small time available on that day your help would still be appreciated.
If you have a sewing machine or overlocker that you are able to bring on the day that would be greatly appreciated. The more we have the easier the task. I will provide you will tea/coffee and some food to keep you going :) !
Donations of fabric is greatly appreciated. Contact via the Facebook page below for your closest drop off point.
If you are unable to make the day but wish to sew some bags at home, please contact us as we will have some precut bags available.
https://m.facebook.com/Winton-NZ-Boomerang-Bags-408141033046075/?ref=bookmarks