Thank you from the Winton Volunteer Fire Brigade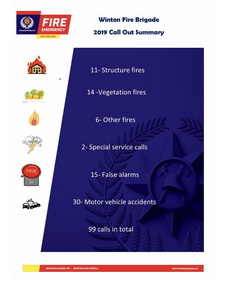 The Winton Volunteer Fire Brigade would like to take this opportunity to thank the locals of Winton & the surrounding Districts for their ongoing support & generosity during a busier than normal 2019 year.

If you live & work in Winton and you think you have what it takes to become a volunteer firefighter then we want to hear from you.
Contact Chief Fire Officer
Stephen Milne - 0272287112
Or go to the Fire and Emergency NZ (FENZ) web site, under Volunteers & follow the links!

The image is an over view of the year.
Winton Community Newsletter
Welcome to December! You can find out what's been happening in our great little town by downloading our latest monthly newsletter via this link : December 2019 Winton newsletter .
Subscribe to our newsletter
We have a fantastic monthly newsletter that gets emailed direct to you on the first of every month. It's free to receive and full on information relating directly to Winton. You can subscribe via this link: http://www.winton.co.nz/subscribe
New business opens in Winton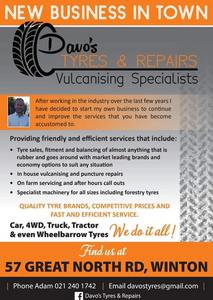 Welcome to New business "Davo's Tyres & Repairs" who have just opened at 57 Great North Road. See Adam and the team for all your tyre needs. Phone 0212401742 or email davostyres@gmail.com
Open day this Sunday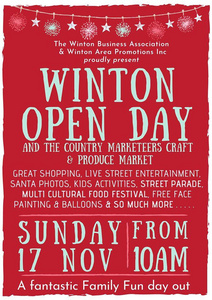 Winton Open day is on this Sunday. The whole town comes out to celebrate with shops open (amazing specials too!), a crafters market in the memorial hall and loads of activities happening along the main street. Check out more details at https://www.facebook.com/events/973279663009864/
See you all Sunday!
What's on Saturday 9th November!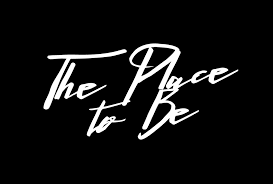 WINTON IS THE PLACE TO BE this Saturday 9th November.
»» We have the Tour of Southland Time trials around Winton at 10am then the start of their next stage at 1'30pm
»» We also have the Winton Community Market on 10am to 1pm at the Presbyterian Church Complex on Meldrum Street
»» Then to top off the day is the Super Cross action starting at 3.30pm just north of Winton on Ryan Rd.
So where are you going to be??? .... HERE OF COURSE!
Stallholder applications have closed
Stallholder applications for Winton Open Day in November have closed. Those who have applied Will 've informed over the next few days if your application is successful or not.