What's on Saturday 9th November!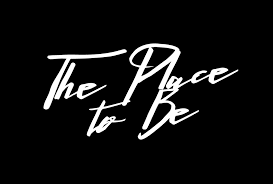 WINTON IS THE PLACE TO BE this Saturday 9th November.
»» We have the Tour of Southland Time trials around Winton at 10am then the start of their next stage at 1'30pm
»» We also have the Winton Community Market on 10am to 1pm at the Presbyterian Church Complex on Meldrum Street
»» Then to top off the day is the Super Cross action starting at 3.30pm just north of Winton on Ryan Rd.
So where are you going to be??? .... HERE OF COURSE!
Stallholder applications have closed
Stallholder applications for Winton Open Day in November have closed. Those who have applied Will 've informed over the next few days if your application is successful or not.
"In The Pink" tickets available
In the Pink luncheon tickets are now available. Limited tickets please see Pink Ribbon Luncheon for more details
Nadia Lim tickets now Available!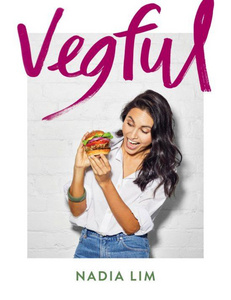 Nadia Lim is coming to Winton on 11th November 2019. Tickets are now available to purchase from Paper Plus in Winton or the Winton Hospice Shop. $15 a ticket. Limited tickets available
Winton Open day Craft Applications now open!
Winton Open day on Sunday 17th November has a large craft market down Meldrum Street and in the Memorial hall. If you would like to be considered for a stall please download an application form a send in asap.
Farm meals thank you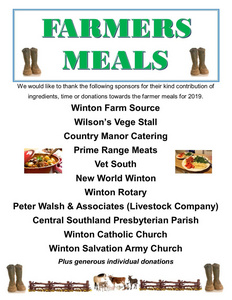 On behalf of the team that organize the weekly farm meals we would like to personally thank all the generous sponsors of the meals this year. Not only have people donated ingredients and money towards this community venture but also many hours of time. This is very much appreciated by the farmers and farming families that come along each week. Your support is what makes these meals a success year after year. So a huge thank you to you all
September Winton Community Newsletter
The September Edition of the Winton Community Newsletter is now available. To view this months copy please click this link : September 2019 Winton Newsletter
To subscribe to receive future newsletter direct to your inbox on the 1st of every month then please subscribe here: http://www.winton.co.nz/subscribe