Winton Outlook Newsletter, August 2021
Winton Outlook Newsletter, August 2021
Click the below link for August edition of the monthly Winton Outlook newsletter.
Winton Outloook Newsletter, August 2021
We encourage you to sign up to receive a copy, via email, 1st of each month to your inbox.
www.winton.co.nz/subscribe
Enjoy your read everyone.
Welcome Back Newsletter, May 2021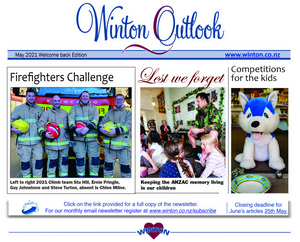 Welcome Back Newsletter, as it is the first edition back since the beginning of Covid19. See articles, events, meetings and fundraisers from our local Central Southland community.
Winton Lions Club Cleaning up WInton Cemetery
Our local Lions Club, respect for those who have passed on.
Appreciation and thanks Winton Lions Club. What a great job and community service project.
Brick Club Challenge in Winton fortnightly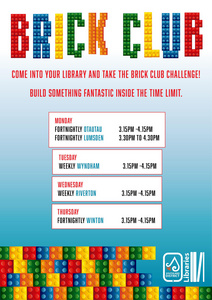 At the Library, Thursday fortnightly 3.15-4.15pm. Take the challenge and build something fantastic inside the time limit.
Winton Christmas Twilight Evening/ Winton Open Day Video